Dear Wellness Seekers,
Spanista Recommends Inis Fragrance Pure Liquid Luxury this Summer because there is nothing like it to stimulate your senses with the sensations of the surf and sea. Inis Fragrance in fact is created to evoke The Energy of the Sea crafted in Ireland. To me it is this and so much more. After all what is Summer without beautiful beaches and lakes to enjoy.
I was strolling through the Shops of Stuart, our lovely waterfront village with no particular purpose other than to enjoy the spectacular summer's weekend to uncover the newest Spanista Style when I dropped into one of the boutiques just to explore the latest arrivals.  You may recall I recently relocated to the Jupiter, Florida. Nearby is Stuart  a charming beach town that strikes the right balance between relaxed and refined in a way that is unique and charming in an old world Florida way. Every time I find the need to experience a dose of REAL LIFE retail stimulus where a story is told by local shop owners that a fresh and distinctive, I head for Stuart.
When I walked into one of my favorite shops I was immediately drawn to the Inis packaging as anything with blue water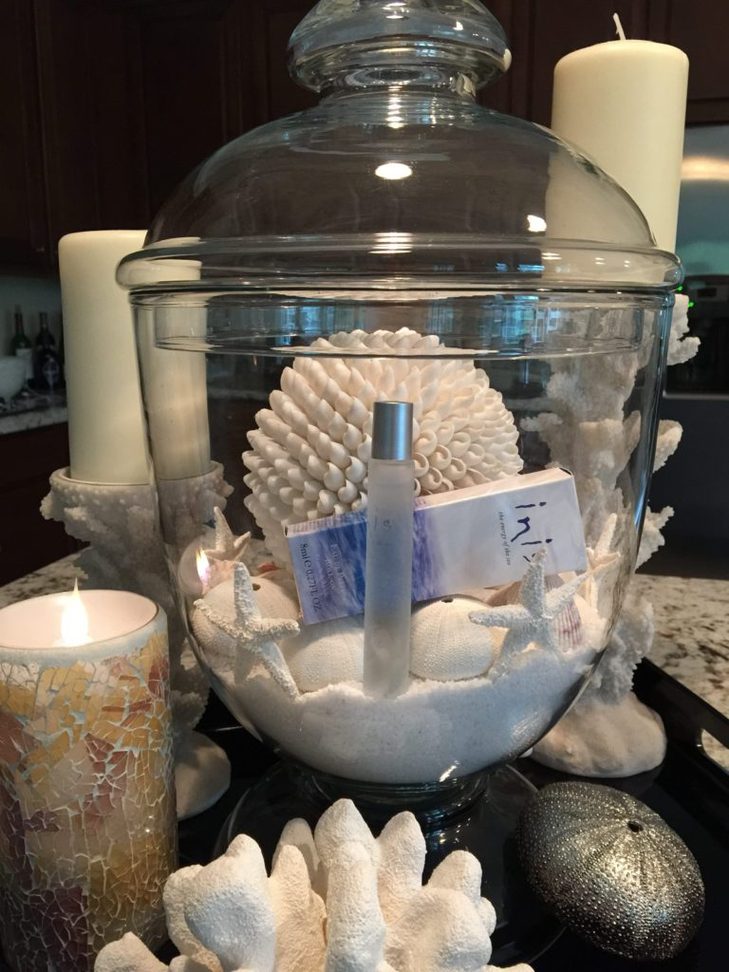 PINIMAGE waves catches my eye – always has. Then when I sampled the scent I was captivated! It thrilled me and  immediately lifted my spirits. Know I am very selective about fragrance so most do not live up to my expectations but this one captured my heart and I knew I had to have Inis in my life.  
I bought the portable roll-on so I could take it with me anywhere and the candle.  Feeding my curiosity, I did some research on Inis. It appears online on perfume.ie where this narrative speaks to its inspiration – "This exciting Irish Cologne for Men and women is a seductive scent, embodying the coolness, clarity and purity of the sea. The Fragrance evokes the male and female sides of each individual, combining secrets of nature and creating a feeling of sensuality."  Ah yes, the mystery and culture of the Isle of Ireland and its cool blue ocean waters does shine through it.
Spanista Recommends Inis Fragrance Pure Liquid Luxury as it is now my 'go to Summer scent' because it is enhancing my life everyday. This is Beach Style. This is Spanista Style. I love it. You will find a wide range of products that are expressed in a pure and simple way with brilliant white and blue ocean packaging. These savvy creators also recognize the trailers needs with sets and sizes that work for those on the go. Check Inis out on www.perfume.ie or Fragrances of Ireland.
Let Spanista know what you think if you try Inis. Hope you find your Summer Fragrance – it will bring another dimension to your life.
To Your Self Care Journey To Joy,
Ginny