Dear Wellness Seekers,
Spanista Recommends Circling the Sun by Paula McLain as a wonderful escape from the latest fictional genres that have captured the publics imagination. Frankly, this girl is all greyed out!
My favorite fantasy stories have a ring of truth to them these days. I love the  the richness of history wrapped around real people who have lived extraordinary lives following their passions. One of my favorite writers on the lit scene is Paula McLain. She is the author of the phenomenal bestseller The Paris Wife about the first wife of infamous writer Ernest Hemingway. The story is told from her perspective while she lived in the years of post WWI during Paris's blossoming creative culture while lost in the vortex of this highly imaginative and flawed man.  Have you read it?
Paula achieves mastery again in her latest book – Circling the Sun focusing on a captivating woman – Beryl Markham as she coverts with the likes of Berkeley Cole and Denys Finch Hatton and Karen Blixen. Love them all and ah yes, the poetry thread is so romantic. Beryl is a true pioneer who walks through life with undaunting drive to fill her heart and soul with happiness.
I ordered it as a prerelease before I left for my recent humanitarian trip to Africa knowing it would be waiting for me upon my return home. My hope is it would allow me relive my experience,offer me deeper insights into this fascinating continent and help me to better understand the people. I ordered my signed copy on Amazon.com.  It has exceeded my expectations.
Paula's writing is the perfect cross between recognizing a story is based on seeds of truth about how people played out their lives and imagining what it must have been like to be in their unique world – attracted to them and affected by them. I find myself lingering on Beryl's choices in awe.
These characters draw us in – striking the chord of deep curiosity. If you have affection for the iconic personality of someone like Karen Blixen,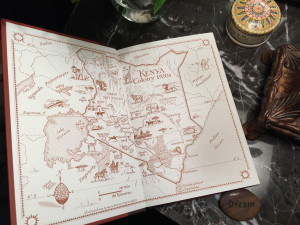 PINIMAGEfamous for her tremendously personal memoir Out of Africa penned under the sudo name of Isak Dinesen, you will love going into their world again. Reliving it through a different vantage point, that of Beryl Markham. Circling the Sun puts us in Kenya  of 1920's – a raw and rugged lifestyle that attracted the     adventure seekers of its time whose families were caught in their wake. It sheds light on Africa of today.
Without giving away the story Spanista sees so much in Beryl's life that speaks of the ultimate sacrifices and pain she was expected to endure for pursuing her dreams – A different time with different expectations, yes but one sees remarkable similarities to today for women in many respects.
Spanista Recommends Circling the Sun by Paula McLain concludes with the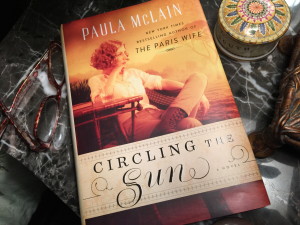 PINIMAGEmoral of the story – Spansita believes cultivating freedom to make choices is at the heart of our happiness. It can satisfy the adventure seekers soul with out ever leaving home. Beryl's offers this lesson through her life.
I read it once and I cannot imagine being so captivated by another novel so I will start reading it again tonight. It makes wonderful autumnal escape.
Would love to hear what you think when you read it. Let me know?
To Your Self Care Journey To Joy,
Ginny