Dear Wellness Seekers,
is the style of Good News we like. Why? It's is more than a product, it's a program that helps that gives forgotten people a second chance to making a living and a life.
Design In The City Boutique is one of my favorite places to shop because of the spirit of its owner. Mindy, the owner is a good hearted soul in search of things for her boutique that inspires shoppers. Together we responded to the rightness of including The Giving Keys in our Holiday Gift Collection collaboration. It is a simple, elegant and genuine way to give from the heart that will keep on giving.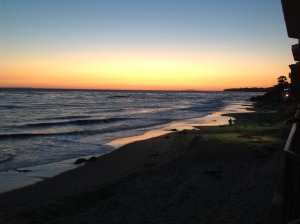 PINIMAGEI first came upon The Giving Keys when I was staying at the Surf and Sand Hotel on Laguna Beach. Walking the beach at sunset puts one in a reflective state of mind. The next morning I woke with a clearer mantra for the days ahead.  I was consulting in Southern California for an international surf brand so I was spending a great deal of time browsing surf specialty shops. When I saw The Giving Keys display, I was immediately drawn to it because it is unique and uplifting. My mantra jumped out a me  – COURAGE.  The Giving Keys so aligns with the Spanista Philosophy of honoring yourself with symbols of  that give you focus and self direction that you can pass on to inspire another.
Here Is A Wonderful Example of Spa Chic Style Story, In A Nutshell: The Giving Keys exists to employ those transitioning out of homelessness to make jewelry out of repurposed keys that get sold and shared around the world. Each key is unique and carries a message like HOPE, STRENGTH, DREAM or COURAGE. When the wearer of the key encounters someone else who needs the message on the key, they give it away and then send us the story of their key being paid forward.
Spanista thinks this is an inspiring gift idea that starts with gifting yourself with the idea of gifting another by passing the key forward to someone you want to encourage with a positive word. What touches me is that each key has a traveling human history – the touch of another cannot help but add positive energy to the next who receives it. Does a gift  get any better than this?  Giving electrifies the heart with joy. To read stories about the impact The Giving Keys have see 'Pay It Forward Stories' on their site. It amazing to see the 'chain of goodness' it has.
As your Spanista Personal Shopper I am happy to select the keys you want to give from Design In the City to make sure you get the look you want – The Giving Keys has a limited range of neck and wrist pieces in gold tone, silver, bronze. Just email what you are interested in and I will be happy to send you exact picture and prices.
May Your Self Care Journey To Joy Be Merry & Bright,
Ginny