Friday Wellness Tip: Lost Your Sass? Bring It back!  With Friday here I want to reach out and ask you,  'How are your feeling?'. I mean 'really feeling?' Have you come back from the adjustment period of September when we realize the joys of summer have slipped away and we are now encountering the serious adjustments of the new year that begins with the deep rooted memories that come along with youthful school years when emotional turmoil ruled our days – new routines, new experiences, new people like teachers and friends influencing our lives.
Especially if you found summer to be extraordinarily busy for any reason and you did not get your adequate personal self care time you may be feeling like you lost your attitude and with it your luster.
Is it true? Have you lost your sass? Well it time your get it back!
Spansita wants to help with three Wellness Tips designed especially to bring your sass back:
1.  Develop and appetite for beautiful silk lingerie.
Go lingere shopping this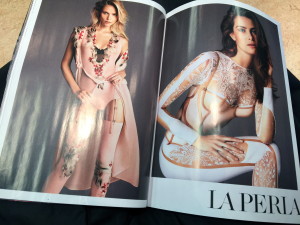 weekend and buy yourself the prettiest ensemble you can afford. In yesterdays post I shared Spanista's personal passion for La Perla. Its is worth the indulgence but there are several other pretty collections that are a real value today at your fingers tips online so do some easy exploring until you find something right for you. The pic above features the new line from Michael Kors caught Spanista's attention. A multi seasonal look that could be worn many ways is very attractive.
2. Phone your best girlfriend and plan a weekend afternoon together
doing something your said you wanted to do for months but have not made the time. Yes, set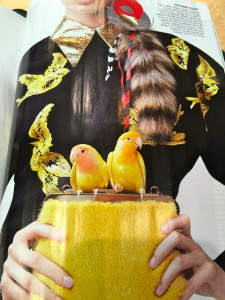 all the other obligations behind for an afternoon – do road trip to a lovely town near that has loads of local shops and do a bit of holiday gift shopping. And while you are at it try something on that is out of your comfort zone and if you look good just buy it! A bold colored fall handbag perhaps? A bold lipstick? Make is something simple but bold!
3. Go high end fragrance shopping  –
Find a place that is upscale and dress up for it something smart and chic. Look for the right man to attend to your

exploratory fragrance session  at the store of your choice. In fact insist upon it.  Before you go spend a little time researching the fragrances that are classic ally alluring that endures the test of time as compared to the new introductions this fall. let the gentleman attendant know how you want to feel.  Make sure you get the attention you desreve.  Purchase the one you love the most and feel you can afford. Then go out an have an afternoon glass of champagne at the best bar in town.  Plus you should wear it everyday for the next two weeks and see what happens.
Friday Wellness Tip: Lost Your Sass? Bring It back! Any one of these three will do wonders to uplift your spirit – center you to spring your sass back.Go forth and celebrate being the great woman your are by doing something special for just you. Take time to do what you want to do.  Suddenly you will feel your sass is back!
To Your Self Care Journey To Joy,
Ginny