Dear Wellness Seekers,
Exploring Walt Disney's Life, PBS American Experience Story goes deeper than I first thought yesterday. After watching Part 2 on PBS I was drawn in more deeply to the emotional wellness dynamic that appears to fuel him over a life time. Spanista Takeaway: The American Dream can come with a price if we are not-self aware and mindful of our personal needs.
Walt's success is yet unparalleled. Before the age of 30 Walt had  amazing firsts:
First American Animation Icon before the age of 30.
First to have the MOST Academy Awards and still holds that honor.
Later in life he created the First Theme Park Lifestyle Experience that ignited an entertainment empire with the highest values.
He died of cancer too early at the young age of 65. Sadly we wish he had another decade or more to share his creative genius. In Part 2 you see the challenges he faces and the emotional toll it takes. The key themes that emerged are worth reflecting upon:
Obsession:  Relentless push to be successful, respected and recognized for it.
Driven: Inspired creative tour de force with the ability to manifest dreams in to reality.
Tormented: Deeply riddled with emotional turmoil that clouds his heart.
Walt spent much of his childhood in small town Marceline, Missouri an hour away from Kansas City. His Father toiled from job to job trying to be an entrepreneur but failed so they moved to a farm where Walt's imagination took hold. His dreams to achieve it all were shaped there where the script was written for what he would seek to create: A happy family, A happy childhood, A happy place to play together.
During this time in Kansas City Walt Disney privately created Mortimer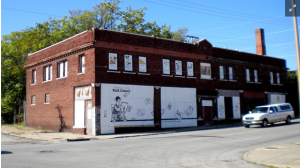 PINIMAGE Mouse. Feeling he could ride the trends of movie making he left The Star to start his own to start a company that did well creating our first Mickey Mouse cartoon series. (Thank goodness his wife renamed him!)
Well you can see the show yourself to understand his life and issues he worked to overcome in LA unfold with his lovely wife, his steadfast brother Roy and his friends who invested so much in each other.
Exploring Walt Disney's Life, PBS American Experience Story opens up real lessons in life that illuminate how to better navigate your life's journey in pursuit of your dreams.
The multifaceted Walt Disney Experience continues to be full of excitement and joy for me and my family. It mirrors many values that align with Spanista. I just wish Walt could have found more joy to offset the challenges by monitoring his Emotional Wellness and Self Care earlier in life. What a legacy. We miss you Walt!
If you have an opportunity over the next few weeks to bring your family together to see American Experience: Walt Disney on PBS please do! They will rerun it so check your cable guide for the times. It is an inspiring American story of following your dreams and never giving up. It is full of life lessons all ages can learn from. Hope you enjoy it too!
Let me know what you think about the series.
To Your Self Care Journey To Joy,
Ginny
P.S. Photo credits for portrait to celebrationspress.com and original Disney Studio in Kansas City to The Disney Blog.