Dear Wellness Seekers,
Day Trip to New Orleans Fills Spanista With Optimism for the treasure of Southern Culture.
A last-minute trip to New Orleans called for me to travel via Delta Airlines through its home base of Atlanta. Traveling through Atlanta always warms my heart because as soon as you step off the planes you feel and see Southern Culture. It is so seeped in hospitality and warmth – I realize how much I have missed it.
Now New Orleans has its own particular style of Southern Charm.  Have you heard of the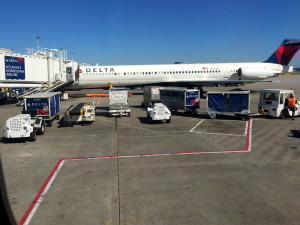 magazine
Garden and Gun
? Well that pretty much sums it up for those of us who have a least a little bit of familiarity of the 'golden region' of America.
Having grown up in the austere North – I wonder how I lived with out the Spirit of the South?
This was evident upon my arrival in New Orleans. Now we all know this city has been through more than its share of pain – but with its spirited renewal and pride of its history as the city as it approaches its 300th Anniversary there is much to be proud of.  You see it in the impressive new Medical facility near downtown with its positive impact on the neighboring communities where real estate prices are increasing in value.
While waiting for the Delta to take flight westward I reached for the
Delta Sky Magazine
and found Robin Roberts on the cover. Brilliant!  Who does not love Robin and her story? She feels so genuine as a true product of the south  with the three f's to guide her – faith , family and friends.
I was struck by her openness about virtually everything including her successful struggle with breast cancer. No pretense with Robin. Seems that is what people love about her. She is an open book. In America we embrace pain and realism  as we know life is just not perfect no matter what the fairy tale says. Robin loves Louisiana because she spent so much time there growing up near by in Pass Christian, Mississippi to be specific. It was a coincidence to find her on the cover of Delta Sky Magazine while in route to meetings in New Orleans as she has been an advocate for it rebirth since Hurricane Katrina. The title of the article is one I really like – 'Branding Optimism, Queen of the Silver Lining'. Good on you Robin! Hope our paths cross as my humanitarian work takes me there to see if we can help the city with their homeless family needs.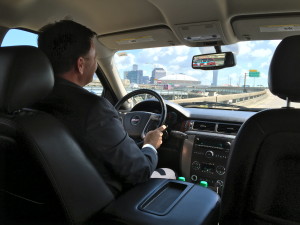 When I landed in New Orleans I wonderful guy named Lloyd, owner of a car service
Riverbend Charter & Tours
, picked me up at the airport to get me to my destination. Now I had never met him before but he was the absolute best. We chatted easily about so many things. I got a real sense of the changes in the massive changes in the City through him. This town has been through a so much emotionally and physically. It takes someone working hard on the street level as a small business to see it for what it really is. He
and Robin share the same sense of optimism.
Perhaps is because of adversity experienced. Once you have been there is strips you down to

the core. Takes away blind ambition. You become you. You identify with the essence of what it means to be human. No others distractions can take you away for the fact that there is Life and there is Death.
Day Trip to New Orleans Fills Spanista With Optimism is heartfelt.  This is a city unique onto its own devices. It deserves our tenderness – besides the range of cuisine is spectacular! Just having a basic bowl of gumbo made my heart soar. The restaurants here are second to none –
No city compares to it .
Day Trip to New Orleans opened my eyes to this precious jewel in America. The food is grand but the people I met are even grander. Let's do all we can to see it thrive.
It Self Care Culture on a grander scale!
To Your Self Care Journey to Joy,
Ginny