Dear Wellness Seekers,
Chic Italian Design La Perla Lingerie Dazzles with its latest collection. Spanista style welcomes the beauty of fine lingerie as headliner. It is the time of year when every woman craves feeling a certain kind of sensuality especially as she covers her body in layers that protect us from the cold.
Working in the global surf industry where body image is as essential to happiness as breathing salt air, I became aware of many fine lingerie designers in other countries but to Spanista no one seems to achieve the world-class design sensibility of La Perla. There is nothing like Italian hand-made design. La Perla's heritage is authentic and luxurious dating back to 1954 – the glamour of Hollywood collided with European sensuality to spark this magic. Drawing upon its history yet always moving forward with the times it smartly stays in touch with women's Self Care needs.  The Atelier Collection is stunning and my favorite. It explores what is hidden and what is revealed combining sensuality and elegance playing on layers and see-through effects. So very sophisticated and adult – this is not for the girls of Victoria Secret class. It operates at a different level.
While wearing wonderful lingerie in the traditional way has proven to possess all sorts of power that feeds our emotional wellbeing the emergence of power lingerie as outerwear pieces is a fashionable women's spa chic attitude.
From La Perla's point of view "The concept of In & Out, wearing underwear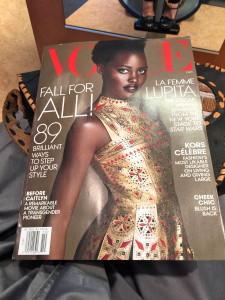 PINIMAGE items as outerwear pieces, is an innovative trend that La Perla products inexplicably embrace. By blurring the lines between ready-to-wear and underwear with our designs, many of our collections can easily be worn as outfits. Slips worn as dresses, body suits worn instead of tops, bras revealed under shear fabrics – when underwear looks this good, it shouldn't be hidden away."  
Chic Italian Design La Perla Lingerie Dazzles with sheer confidence. But really the best way to experience the joys of La Perla  is to wear it after a relaxing home spa night. Sapnista believes its right to Don me now with the sexiest and chicist head to toe lingerie look of your choice. Now enjoy a glass of champagne and some caviar. (A Spanista rare indulgence.) Play some fantastic music. Light the fireplace and some candles and simply lounge around all by yourself. Feel your body respond and relax in  old world glamourous style. This experience is a luxurious indulgence that will make you feel amazing no matter what you are wearing over it. Check it out in this issue of Vogue Magazine.
There is nothing like feeling such refined quality against your skin. Always remember you only live once and you are worth it.
Spansita suggests refreshing your lingerie collection with something fantastic like La Perla. You can find it at Nordstorm. Let us know what you think!
To Your Self Care Journey To Joy,
Ginny