Dear Wellness Seekers,
Anticipating New Single Thread Inn, Restaurant, Farm Sonoma County California is the operative word for capturing the imaginations of those of us always craving the enchanting romance and relaxation of California wine country.
Spanista loves the wine country experience. There are select places in the world where one can escape into a blissful world of beautiful landscapes amidst charming wine estates to greet storied people who pursue a passion for grapes and the subtle fine art of wine making. This is more about the pursuit of quality of life  – moments to savor and  tastes to relish in the context of unencumbered conversations with the artists who created it.
Advocating the joyousness of The Seasons of Spanista, come July's lazy summer afternoons on the beach I find myself day dreaming about the coming of fall and a traditional trip to Wine Country. Recently I learned about a new concept about to open in Sonoma County by a Chef I have read about while working in Southern California. Chef Kyle Connaughton honed his innovative approach at kitchens in Japan's Toya Japon, England's The Fat Duck and Los Angeles. With Single Thread Farms, he and his wife Katina are returning to their California roots. It is to open in August.
One of the articles appeared in The Wall Street Journal Magazine July/August Issue in the What's New Section: A First Look at Single Thread, Sonoma County's New Restaurant, Inn and Farm.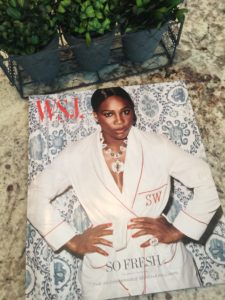 PINIMAGE
Their approach is unique and inspired by a more holistic point-of-view. Chef Kyle suggests The Menu is based on of the farm not the other way around. A first collaboration between the couple, it combines Katina' love for the land as she owns two farms – a five acre parcel not he nearby San Larenzo Vineyard and restaurant 's rooftop garden, where she grows micro greens, herbs and fruit trees.
The menu is a farm to table culinary delight  featuring three 11 – cause menus – Vegetarian, Pacific Seafood and Carnivore. The concept is inspired by kaiseki, a traditional multi-course Japanese dinner. The tradition is the menu is based on that day and changes in keeping with that moment in nature. Now I ask you, how wonderful is that! It forces you to stop and savor the this point is time with the celebration of food, atmosphere and wine in the company of someone we love to enhance the memory. This is so in keeping with the philosophy of The Seasons of Spanista.
Anticipating New Single Thread Inn, Restaurant, Farm Sonoma County California reminds me of why I love  Sonoma County over Napa Valley. Napa is a wonderful place to visit for a day – but Sonoma County is a place to restore the soul. While they are so close in geography, they are worlds apart in spirit.  Now I must begin to plan a trip.
How about you. Where will your summer day-dream take you?
If it could be anywhere – where would future your soul – help you stop and savor the moment?
To Your Self Care Journey To Joy,
Ginny